A house with character
Gentle, careful renovations have made the Chesa Wazzau a rare object for lovers: kitchen, corridor and bathrooms are equipped with granite floors, the bathroom and kitchen are heated by underfloor heating. On the ground floor of the house there are two Stüvas (living rooms), a spacious vaulted kitchen, a large bathroom with vaulted ceiling, a single room and a large anteroom (Suler), which invites you to linger in a large circle. On the two upper floors there are five bedrooms and a small bathroom.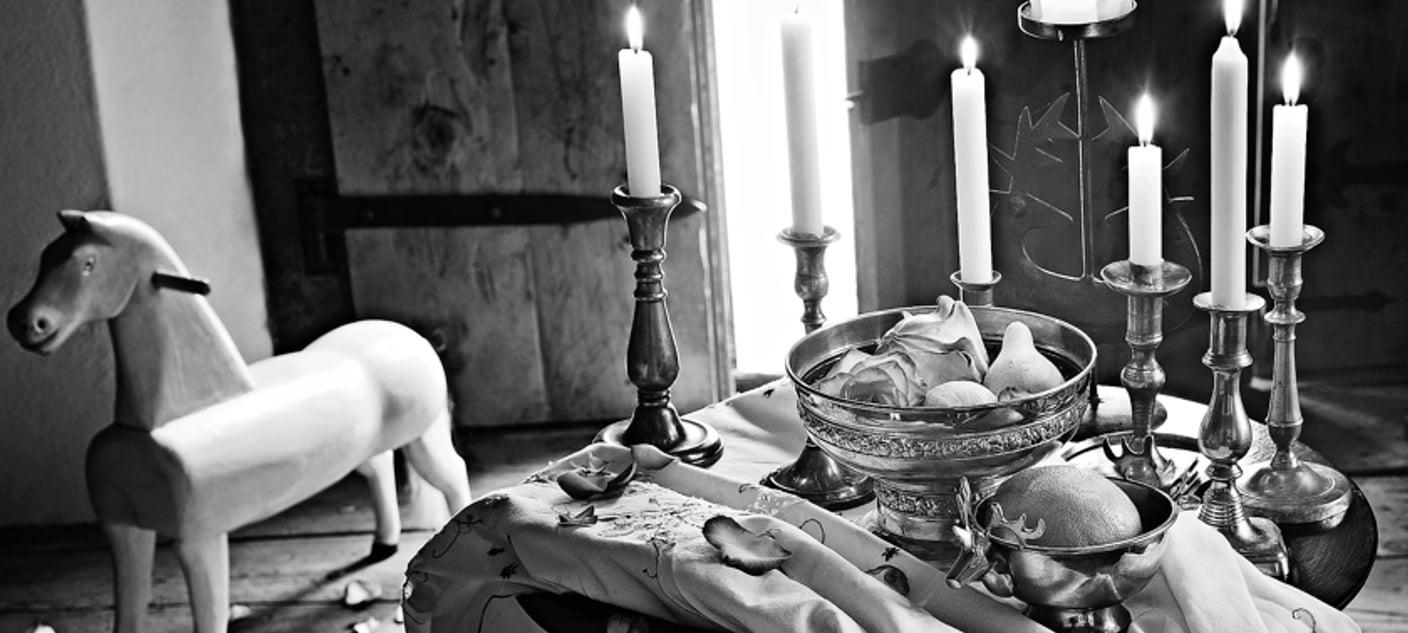 A jewel in the Engadine
The Chesa Wazzau, a massive stone building with a wide saddle roof, is a typical Engadine farmhouse. Characteristic are the small windows, which look like loopholes: The smaller the windows, the less heat the house emits to the outside. To ensure that as much light as possible nevertheless reaches the living rooms, the window recesses are built to the outside like funnels. The living room windows are oriented towards the street or the forecourt - after all, you want to know what's going on in the village.
Surroundings & Location
The Chesa Wazzau offers space for up to 12 people who would like to spend a holiday in the beautiful Upper Engadine. There are plenty of excursion destinations: The tranquil village of Bever is surrounded by charming countryside and St. Moritz is only a few minutes drive away.
Discover the area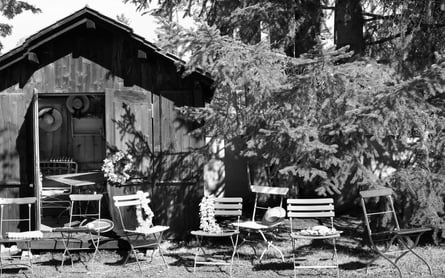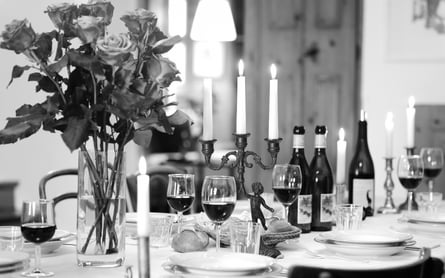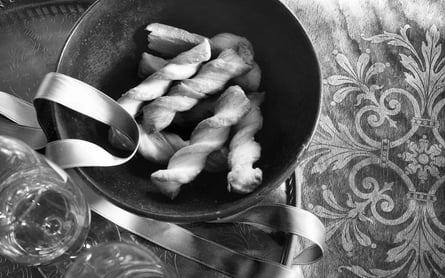 For holidays, time-outs or events.
The Chesa Wazzau's versatile premises are not only suitable for short or long holidays, but also as an impressive location for your private occasions or festivities. Thanks to the generously equipped kitchen, you can spoil your guests with culinary delights. Be inspired by the possibilities of the Chesa Wazzau.

Equipment
The Chesa Wazzau in Bever is an original 17th century Engadine house. 278 m² living space on 2 - 3 floors. Gentle renovations were carefully planned and carried out. Granite floors for kitchen*, corridor and bathroom* (*with underfloor heating) laid, old vaults came to light. An object for lovers that is second to none. On the ground floor there is a spacious vaulted kitchen, a large bathroom with vaulted ceiling, 2 Arven living rooms (Stüvas), a single room and a large entrance room (Sulèr), which could hardly be more comfortable for eating and being with 8 - 12 people. On the upper floors there are 5 bedrooms, an intermediate room with sofa, 2 children's beds and a library, as well as a small bathroom with shower. More than a dozen original paintings - oil on canvas and oil on paper, as well as various woodcuts by renowned Swiss painters.
Style
done

Country house

done

mountain air

done

authentic

done

modern
Service
done

Pets by arrangement

done

Non smoking house

done

Welcome gift

done

Water, Electricity, Heating

done

Parking

done

WLAN Internet
Hard Facts
done

Engadiner House

done

Plot 700 sqm

done

Living space 275 sqm

done

12 persons max.

done

10 rooms

done

6 Bedrooms

done

2 floors

done

Garden
Equipment
done

Internet

done

Private garden

done

Garden furniture

done

Deckchairs

done

Library

done

Iron and ironing board

done

WLAN Internet

done

Baby cot

done

High chair

done

Toys

done

2 - 3 Davos slides

done

2 Hairdryer

done

Original images

done

CD Player

done

DVD Player

done

Flat-Screen - TV

done

View into the mountains

done

Balcony

done

Dishwasher

done

2 Refrigerators

done

1 Freezer

done

Parking spaces

done

Washing machine

done

Tumbler

done

Central Heating